Homes, Condo's and Acreages
Enter Your Search Info Here!
FREE Weekly List of "Price Reduced" Homes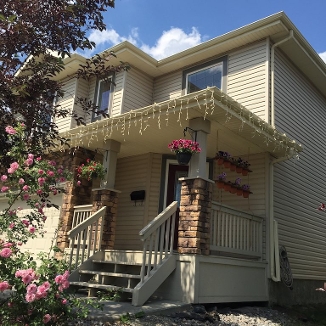 FREE Weekly List of "Just Sold" Homes
FREE Weekly List of "Just Listed" Homes
Need Help Buying a Sherwood Park home?
View all properties in the area along with tons of different tools to help you find that perfect place to call home!
Selling Your Sherwood Park Home?
Relocation, need a larger house or ready for something new? Let me help position you for an easy sale getting you top dollar.
Homes Under $450k
Sherwood Park - Homes for First Time Buyers & Young Families Under $450,000
Sherwood Park homes for new home buyers and first time home buyers
Data was last updated January 17, 2022 at 06:30 PM (UTC)
Personal, Honest and Professional
When you choose to use me with your next real estate transaction, whether buying or selling, my goal is always the same. To offer you and your family the absolute best service I can.
I take great pride in being upfront and honest while giving you professional service. It's not only about doing good business, but being a good person.
⭐️⭐️⭐️⭐️ ⭐️ Testimonials ⭐️ ⭐️ ⭐️⭐️⭐️
Thank you very much!
We would like to thank John Braconnier for assisting us in our search for a home in Sherwood Park. John is very knowledgeable and respectful and assisted us over an extended period of time and multiple showings in finding a great retirement home. His professionalism and personable approach resonated with us and he guided us through each step with his experience and suggestions. We would highly recommend you choosing John as your realtor.
Gord & Brenda Kissel
John was very patient with me and my husband as we tried to figure out what we were looking for in our family home. When we did find the perfect place, he helped us navigate a complex situation in making our offer. We love our new home and honestly don't think we would have gotten it without John's help!
Keith & Julia Darby
We are so glad we had John to help us find our new home. He was extremely professional, provided us with all the information we needed throughout the entire process and most often knew what we needed even before we ourselves did. We would recommend him any day and we are sure to go to him for any future real estate dealings. Thank you, John, for helping us find our home in such a short time.
Jiju Paul & Elizabeth Abraham